RF Coaxial Corrugated Jumper Cables with JMA Wireless Compression Connectors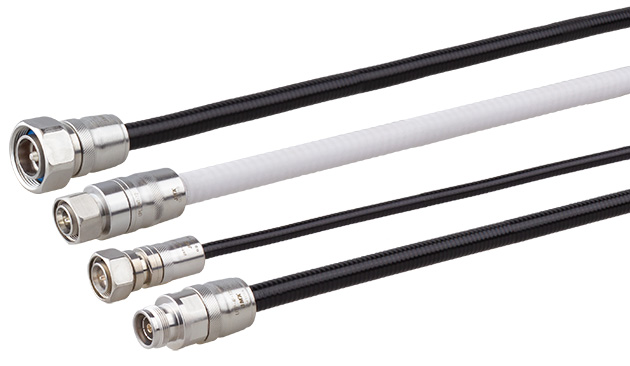 JMA Wireless Compression connectors are industry leading solutions. Innovative and patented, network infrastructure partners demand these connectors to eliminate PIM (passive intermodulation) and improve signal performance. The JMA Wireless Compression connectors offer unmatched performance and reliability with redundant moisture seals and mechanical stability. Proper cable attachment and PIM testing require high capital investment for installation and test equipment. For some, the ROI is not justified.
RF Industries provides RF coaxial corrugated jumper cables with JMA Wireless Compression connectors manufactured to specific requirements and applications. Corrugated cable brands include: CommScope/Andrew, RFS, Superior Essex, HUBER + SUHNER, Rosenberger, Eupen, Trilogy, Hansen, NK Draka, Leoni, Times Microwave. Cable sizes and materials include: ¼ inch, ½ inch, annular, super-flexible, air dielectric, foam dielectric and plenum rated. Jumper cable assemblies can be manufactured to any length and terminated with any JMA Wireless Compression connectors.
Optional JMA Wireless WPS™ (Weather Protection System) is available.
Contact your RF Industries representative for special order instructions.
Features and Benefits
Patented compression technology
Meets carrier requirements
Eliminates capital equipment investment
Redundant moisture seal
Unmatched mechanical and electrical performance
Excellent static and dynamic low PIM performance
Long term reliability
More Info
Contact Us to Request for Quote