Slide-on Weather-Proof Boots for RF Coaxial Cable Assemblies
For outdoor applications, RF Industries offers factory terminated coaxial cable assemblies with slide-on weather-proof boots. The boots are pre installed on the assembly and feature quick and easy slide-on over the mated connectors. The installed boot provides weather-proof protection from the elements that meets IP68 standards. The boots are ideal for situations that require the connection to be removed in the future.
Features & Benefits
UV resistant silicone rubber
Soft and flexible
Easy slide on and off
Water-proof to IP68
Reusable
Availability
Slide on weather proof boots come pre-installed on the following types of cable assemblies:
½ inch flexible and super-flexible corrugated cables with 7-16 DIN, 4.3-10 and N type male connectors
¼ inch corrugated cables with 4.3-10 and N type male connectors
Cable assemblies are available with various brands of cables terminated with RF Industries brand connectors. Assemblies are built to order in the United States for quick delivery. PIM testing is available with results downloadable with the PIM Tracker™ application.
Inquire with your RF Industries distributor or sales contact for specific configurations and quote. Contact Us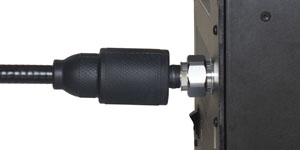 Step 1 Mate connectors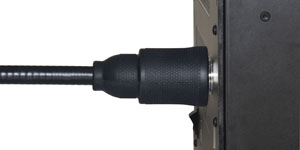 Step 2 Slide the Boot over the mated connectors
| Assemblies | Available Connector and Cable Combinations |
| --- | --- |
| | 7-16 DIN ½ inch cable |
| | 4.3-10 ½ inch cable |
| | N ½ inch cable |
| | 4.3-10 ¼ inch cable |
| | N ¼ inch cable |